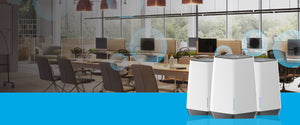 Tri-Band Mesh

WiFi-6 System
Unprecendented WiFi Speed and Coverage, even in Device Heavy Environments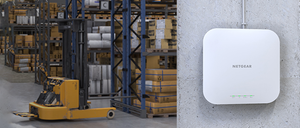 WiFi-6

Wireless Access Points
Stay connected with blazing-fast WiFi-6, throughout your corporate or commercial space.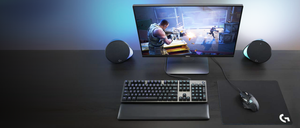 Play at your peak with the highest performance gaming equipment from Logitech G.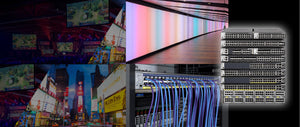 M4300 - Fully Managed Gigabit Switches
Gigabit Switches ready for your network upgrading or new AVoIP deployment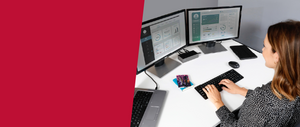 Targus DOCK190 combines performance plus power, with the ability to plug in two 4K monitors and power your laptop while saving space on your desk.

Business - Corporate - Commercial Networking and Storage Solutions
Browse the latest, most powerful and reliable hardware for your business needs and projects
Toshiba Internal Storage HDDs
High Reliability and Capacity internal HDDs formatted specifically to perform under various applications - NAS disks, Surveillance, Streaming platforms, and more. 1TB - 14TB Capacities available.
Browse 'Toshiba Internal HDD'
10Gbe Switches
Realize high-speed network growth for a multitude of deployment scenarios, using existing cabling investments with cost-effective 10G copper switches to suit all deployments, and 10GbE Fiber Switch options.
Browse '10Gbe' Switches
Pro AV/AV over IP Switches
Top-of-line Managed switches for professional AV deployment - 1G AV over IP. Designed and built for clean integration in AV racks, and pre-configured for out-of-the-box functionality.
Browse 'Pro AVoIP' Switches
Mesh WiFi for Business
Tired of slow WiFi or weak signals? With high-performance AC & AX Orbi hardware ensures you get Stronger, Faster, and more Reliable WiFi everywhere.
Simple to install, easier to manage, add Satellites (nodes) to create a larger mesh network.
Browse 'Business Mesh WiFi'
HP Internal SSDs
HP Solid-state drives improve the performance of your entire system, providing: superior performance, improved start-up time, faster application load times, longer battery life, and better system reliability.
2.5" SATA | M.2 | PCIe | NVMe
Browse 'HP Internal SSDs'
Docking Stations
A single USB cable easily expands workstations with multiple displays and peripherals.
Get a cleaner space that's easier to work in. Connect to DVI, VGA, HDMI, DisplayPort®, USB-C and Thunderbolt™ connections, 4K Video, Power Delivery and more.
Browse 'Docking Stations'
Home is where the heart is. Upgrade your home entertainment pad.

Home is where the heart is
Gaming Room - Lounge - Home office - Entertainment Room tools and accessories
Console Gaming
Immersive steering wheels, pedals, gaming keyboards, gaming mice, and all other high quality PC and Game console accessories worthy of your personal gaming arcade room.
Browse 'Gaming Devices'
The 'MX' Series
Premium computer peripherals that unleash your capability to create, make, and do. Master your next project with tools that transform the way you work – from creativity to helping you focus.
Browse 'MASTER Series'
AX Routers (WiFi-6)
With WiFi-6 routers, you get up to 4X more device capacity than you do with WiFi 5, so you can stream, game, and work and learn from home without suffering from poor speed or reliability.
Browse 'AX Routers'
Acer Internal SSD
Designed for technology enthusiasts, hardcore gamers and creative office professional who need ultra-fast and higher capacity storage. Strict quality control standards ensure excellent reliability and compatibility
Browse 'Acer Internal SSDs'
HP External SSD
HP portable SSDs come in a range of capacities and colors to suit your style, and are built with high performance specs, plug-and-play, and high speed transmission - expand your storage options any time.
Browse 'Toshiba External HDD'
Webcams and Headsets
The modern workplace is all about collaboration. These video collaboration tools work with popular conferencing platforms, to keep teams connected. Scalable solutions available from personal to boardroom setups.
Browse 'Webcams & Headsets'